Greetings Alto Employee
Please see below the helpful links for your easy access to our resources.
This portal is for active employees. Here you will find information about all of your benefits, employee file, pay check stubs and more.
Priority Pay
Workforce Portal
Alternative Option to Submit Time / Request Priority Pay
Time Sheet
Workforce Portal Instructional Videos
Ticket System
Insurance Information
Paychex Payroll
Tuition Discounts
Employee Processing Help
Locating Your Vaccine Records:
Rewards Program
Shop our online catalog with your rewards points.
Gym Membership Reimbursement
Full-time employees are eligible for Gym Membership Reimbursement up to $20 per month.
Employee Discounts
All employees are eligible for discounts on their uniform and cellular phone plans. Save 10% on uniforms at Scrub and Beyond, and up 22% on your cellular plan through Verizon:
Employee Referral Program
Refer a friend or colleague and it could be cash in your pocket! Anyone, including field employees, are eligible for Alto's Referral Bonus Program. Referrals must work a minimum of 500 hours to receive the $500 bonus.
Please fill out the following form and turn it in to your Recruiter: Referral Bonus Form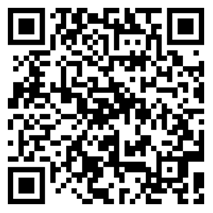 ---
Contact Us
Alto Health Care
Open Office Hours:
Monday – Friday: 7:30 AM – 5:00 PM
24/7 on-call
speak to your Staffing Coordinator anytime.
Alto Health Care Staffing, Dayton
One Elizabeth Place #110,
Dayton, OH 45417.
Phone: 937-228-7007
Fax: 937-228-7009