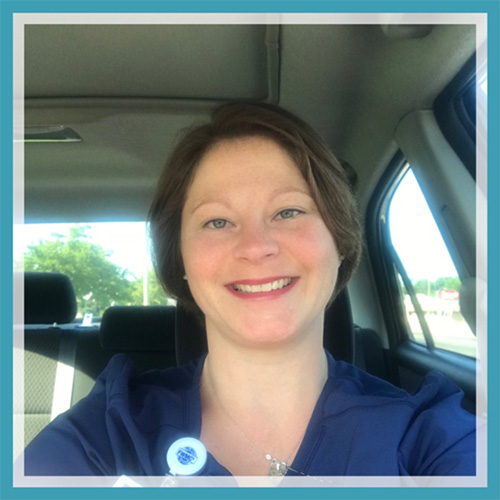 What do you do in your free time?: I like to go camping with my family or spend time exploring the new area's I am traveling too.
Where are you currently traveling?: I am in Bellefontaine, Ohio. I came back home to visit my family after being gone for a year.
What's the best part about that area?: I get to stay with my best friend, Amanda and her son. On my days off, I get to go back home to Monroe, Ohio to see my parents.
Why did you choose travel nursing?: After 15 years at the same job, I felt like I was going nowhere. Since I am not married and I don't have any children; I decided now was the time to travel!
What's your favorite thing about travel nursing?: Seeing the different ways healthcare is provided. You see the same issues in different states and you get to learn the different ways of treating those issues.
Tell us about your favorite travel experience: Probably Hawaii. Not only did I get to see all of the islands, but my parents were able to come out and visit! I made new friends that I still talk to now that I am back in the states.
Do you have any advice for other travelers?: Keep an open mind and never burn any bridges. You never know where you may want to take a staffing position.
How is your experience working with Alto?: Ellen has been a friend of mine for years, so working with her is always fun. I instantly felt like family, this company will always have a special place in my heart. Oh and The Christmas party always has a real Santa!
We are so glad you joined the Alto Team, Amanda!!!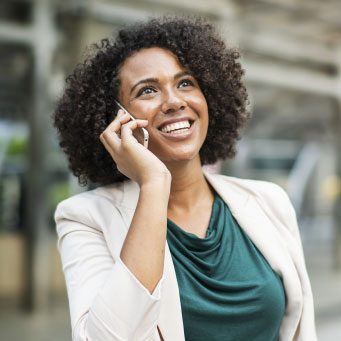 The most important thing to remember is to always answer your phone; most Nurse Mangers offer the first qualified candidate they speak to.
The interview is usually over the phone and it is a chance for both parties to ask questions. Many of my travelers feel that the below questions have been the most important to them when deciding if the assignment or offer is right for them. You do not need to ask all of these, but at least have this list handy as many Nurse Managers will answer them when describing the unit or needs. Feel free to add your own questions to this and keep it with you, as most interviews happen when you are least prepared. I have had travelers get calls after 9 pm at night, on Sunday's and the worst is waking you up after just working 3 straight 12's on nights!
Lastly, remember to act excited! They are most likely reviewing other candidates and you need to stand out. Act confident, friendly, flexible, and competent. You will do great!
Interview Questions:
Did you get the Nurse Managers name and title that you interviewed with?
How many beds in the facility /unit?
What is the Nurse to Patient Ratio and what type of unit/patients?
Do you use additional staffing (i.e. techs, LPN, unit secretary)?
What are the scheduling methods – is it self-scheduling?
Floating policy – are travelers first to float, how often might I float?
What units could I be floated to?
Call Requirements – is it required and how often?
What shifts will I be working?
When is the start date?
What can I expect for an orientation?
Do you currently have travelers on your unit?
What is the overtime policy?
What are the uniform requirements?
Do you allow any time off? (If you have any time off needs, make sure to ask in the interview as it is wrapping up. If you feel you want the position – it is twice as hard to ask later and get it approved.)
Example of how to get an offer: If you want the position and you are unsure of the offer, say something like, "This sounds like a great fit and I am very interested. When will you be making a decision?"
At the end of the interview, make sure to thank them for their time and reconfirm their name, title and telephone number.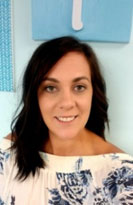 Written by Robyn Salgado
Senior Career Advocate for Travel Nurses
What is the best way to guard against the Flu? – Health experts say that having a flu vaccine is the most effective way to keep from getting the disease. The annual flu vaccine is usually available starting in September, but you can get it anytime during the flu season.
Who should get a Flu vaccine? – Everyone age 6 months and older should get a flu vaccine every year. The flu vaccine is changed each year to guard against the 3-4 strains of flu that health experts expect to be the most common that season.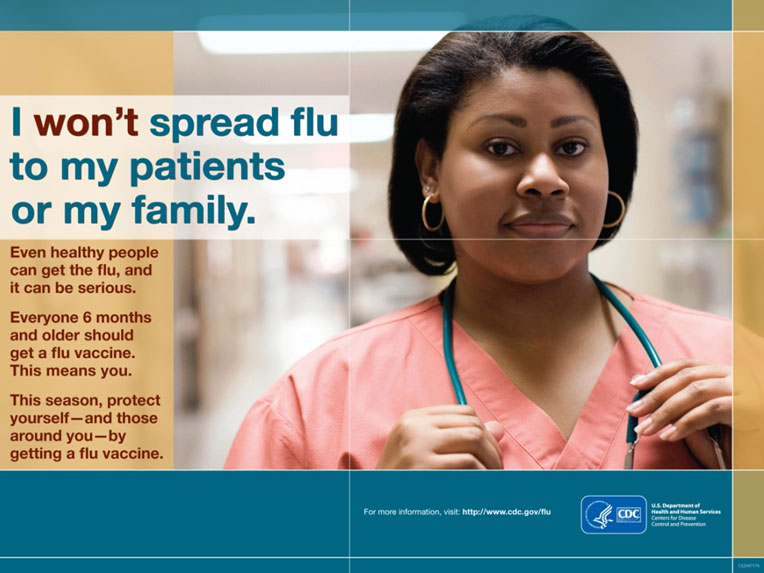 Can I get sick from the Flu vaccine? – You cannot get the flu from the flu vaccine because it is made from "inactivated" viruses. The vaccine may cause some mild side effects that people mistake for the flu, including a low fever and some body aches.
Where can I get the Flu vaccine? – Flu vaccines are available at the following locations: doctor's office, schools, drugstores, retail and grocery stores, pediatrician's office, health department, workplace, medical centers, clinics and community centers.
What else can I do to protect myself and others? – Clean your hands often with soap and water or hand sanitizer. Regularly wipe down places where germs collect, such as doorknobs, phones and bathroom surfaces. Avoid touching your eyes, nose and mouth.
How do I know if I have the Flu? – You likely will have a cough, body aches and pains, a headache and a fever. Sometimes, you will have sneezing, a sore throat, and a stuffy nose. You'll also feel highly fatigued.
What should I do if I'm sick? – Stay home and get plenty of rest and fluids. Cover coughs and sneezes. Try to avoid close contact with others. Talk with your doctor about medications that can shorten you bout of the flu.
When should I see a doctor? – Seek medical advice if you are at risk for serious complications. See the doctor if you feel faint, have a fever of 102F or higher, chills, difficult or painful breathing, or a severe sore throat.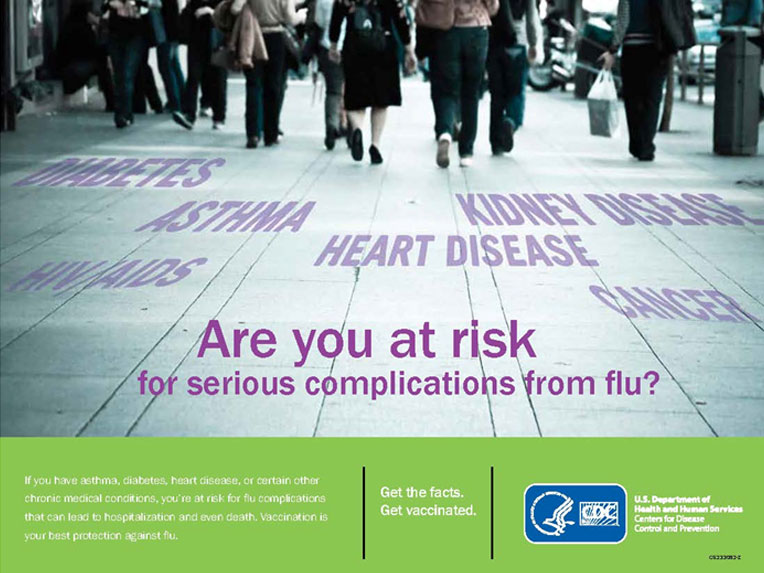 How long should someone with the flu stay home? – Don't go out until 24 hours after your fever is over except for medical care and necessities. Your fever should be gone without the use of fever-reducing medications.
What about the Stomach Flu? – Diarrhea and feeling sick to the stomach are sometimes related to the flu, especially in children. However, most often these symptoms are caused by other viruses or by bacteria. The flu is a disease of the respiratory system, not a stomach or intestinal disease.
Flu Shot or Nasal Spray? – Being vaccinated against the flu does not necessarily mean getting poked by a needle. Healthy people ages 2 through 49 who are not pregnant can choose to have a nasal spray vaccine. The U.S. Centers for Disease Control does not recommend one type of vaccination over the other. Check with your doctor about whether the nasal spray is right for you.
Where to learn more: www.cdc.gov/flu or www.redcross.org/prepare/disaster/flu
Answering the Phone – SMILE! When you answer the phone and throughout the conversation, smile as much as possible. Believe it or not, even though the manager cannot see your smile, it will come through in your voice. No manager wants a grumpy travel nurse, so stay as happy and upbeat as possible throughout the entire interview. Say the Manager's Name! It's human nature, people like to hear their name. Try to say the manager's name at least three times during the conversation. Once as soon as possible, another time during the middle of the interview and one more time at the conclusion of the interview.
Example:
You: Hello, This is Cindy
Manager: Hi, this is Debbie calling from St. John's hospital.
You: Hi Debbie, thank you so much for calling! I have been hoping to hear from you.
Focus On The Hospital – If the manager asks you why you want to be considered for a travel assignment at their hospital, make your main reason about the hospital. Do not tell them that you want to be in Miami because the beach is amazing and you love the sunshine. Managers want to avoid the travel nurses that are traveling because they want a paid vacation. When you submit your profile to a hospital, do your research so you can back up your statements. Learn as much as possible about what they do and specifically the unit that you are being considered for.
Answer the Phone No Matter What – Unit Managers and Directors need travel nurses because they are short staffed. When a unit is short staffed, everyone is very busy. If you do not answer the phone, there may be a chance that you will not be able to reach them when you call back. Many times the managers are working the floor and just pop into their office for a few minutes. Don't take the chance. If they are calling at a bad time, just explain to them what is going on and that you decided to answer because you really want the assignment. They will understand. If you work nights and they call when you are sleeping, still answer the call. Just explain to them that you worked last night and that you slept next to the phone in case they called. Let them know that you normally do not sound sluggish and that you are so glad that their call woke you up.
Example:
You: Hello, This is Cindy
Manager: Hi, this is Debbie calling from St. John's hospital.
You: Hi Debbie, I'm so glad that you called. If I sound a little sluggish, please excuse me. I worked last night, but I slept next to the phone in case you called. I'm so glad that I heard it ring and didn't miss your call.
Do Not Ask for Time Off Unless it is Mandatory – Managers want flexible travel nurses to fill the holes in their schedule when needed. They will more than likely pass on a candidate that has special scheduling requests or a request for time off. If you need a couple days off during the contract but it is not mandatory and not a deal breaker, don't even bring it up. Try to work it out once you get there and have time to make a good impression and impress. Chances are, they will work with you. Just be prepared to work and don't get upset if they are not able to accommodate your request.
Be Confident When Answering Clinical Questions – Be honest and confident in your skills. Many nurses underestimate their skill level when they do their skills checklist. Never tell a manager you are proficient with a particular skill if you are not. Just make sure that you don't sell yourself short. If you are a CVICU nurse but have limited experience with balloon pumps, let the manager know that if she asks. Let the manager know that you have had little experience with them, but you would love the opportunity to learn more. Let her know that you would be thrilled to be given the opportunity to work with a skilled staff and improve your balloon pump skills. This is also a great time to let the manager know you are willing to stay with them longer than 13 weeks, if that's the case. A manager is more likely to take on a travel nurse that doesn't quite have the exact skills she is looking for if you are eager to learn and stay with them longer than 13 weeks.
Strong Closing – At the conclusion of the interview. Sell yourself! Let the manager know why you are the best choice for the job and that you are ready to accept an offer immediately if one is made.
Example:
Manager: Okay, I think I have asked you everything I need to know. I have a few more candidates to call. I should be making a decision soon. Do you have any questions for me?
You: I cant think of any questions right now, Debbie but is it okay if I call you back if I think of anything? (this will give you a reason to call back and follow up) I'm so glad that I had this opportunity to speak with you and hope that you decide to make an offer for me to work at St. John's. It sounds like an excellent fit for me. I want you to know that I am very flexible with scheduling and will hit the ground running. I selected travel nursing because I am eager to learn and enjoy new experiences and meeting new people. I got into nursing for the right reason. I am a compassionate person that truly enjoys helping people.
You've graduated nursing school and you are officially starting your new job. You hit the floor running and maybe feeling a little panicked. Suddenly, you feel like nursing school didn't teach you anything at all. In reality, we know this isn't true. Here is a list of ten things nursing school couldn't teach you.
1. Communication. Nurses are a vital link between patients and providers. They must communicate effectively with each other to coordinate patient care. How you communicate information is just as important as what you say. Not everyone communicates in the same way. Make sure to take the time to get to know your patients, their families and your colleagues.
2. Time Management. Life as a nurse is very busy. You want to prioritize your work, stay organized with personal checklists and chart efficiently and quickly. Make sure you find whatever works well for you to develop strong time management skills. You can also reach out to a colleague for ideas to help maximize your time each day.
3. Attention to Detail. One way to avoid making a medical mistake is paying attention to details. You want to make sure you focus on listening to your patient and observing non-verbal cues. Your patient wants to feel understood and not just heard.
4. Critical Thinking. As a nurse, you must be a problem solver. Your to-do list is long and it may feel like time and resources are in short supply. As you encounter different situations with patients you will learn the following skills: knowledge, comprehension, application, analysis, synthesis and evaluation.
When identifying problems; don't be afraid to discuss them with your supervisor.
5. Professionalism. Everything you say and do reflects your ethical principles and moral values. Nurses should always exhibit professionalism in front of patients, their families and colleagues. Some examples are your reliability, appearance, demeanor, competence, and maintaining your poise.
6. Compassion. Maintaining compassion is essential to providing good care. Nurses are the ones working directly with patients and their families. An absence of compassion can lead patients feeling devalued and lacking in emotional support.
7. Ability to Remain Calm. As a nurse, you are always on the ready preparing for a stressful situation. Learning to remain calm and continue to perform your nursing skills despite the surrounding chaos is a challenging skill. This is a skill you can master with time.
8. How to Deal With Death. Death is not something you can prepare for. It takes a lot of time to learn how to deal with death in a healthy, sympathetic and professional way. Unfortunately, it is something you will see more frequently as a nurse. You can always reach out to your colleagues for advice.
9. How to Deal With Feelings. There is nothing like being a new nurse with adrenaline coursing through your veins. You have to act quickly under pressure in serious situations. With practice, you will learn how to adapt to your feelings when dealing with emergency situations.
10. How to Deal With Doctors and Co-Workers. We all know that everyone is different. As a nurse, you will encounter difficult doctors or co-workers. This is out of your control, but what isn't out of your control is keeping a cool and professional demeanor. The best you can do is making sure that you are doing your job as a nurse.
Luckily for nurses, there is always a demand for workers in the medical field worldwide. This means there are more and more opportunities all over the globe that are now in reach. This is especially true for travel nursing, where working in the different parts of the world are in the hands of any wanderlust traveler. Now, how does one weigh the pros and cons of working as a travel nurse? Well, here are some pointers we can give you, so that you know you are making the right decision!
Know your career goals

The most important thing to consider is the career path that you want to pursue. Given all of the travel nursing offers that you have, which of these is going to help you reach your goals in the medical field? Are any of the offers aligned with the field of nursing you wish to pursue the most?
Even though you may only have a vague idea of what it is you want to do, you probably have an inclination about a certain offer on whether or not it fits the career path you are wanting to pursue. You may also want to ask yourself: Can this position push you to higher limits? Does the environment in that area cultivate your skills as a medical worker? You may love the location, but is it worth backtracking in your career? These are the hard questions that you need to answer to avoid regretting your decision.
Check the benefits

A common occurrence in the field of travel nursing is agencies offering the job, as opposed to the hospitals themselves. You may want to check out the benefits of working for a certain agency, before you decide to accept the job. This is not just about the salary the agency is offering. Several agencies also offer a wide range of benefits including room and board, health and dental insurance, and much more. All you need to do, is find the best agency for you.
Trust yourself

Sometimes, it is very daunting to make these decisions for yourself. However, you know what you want and where you want to be in the future. So don't be afraid to take the leap and make the decisions that can help you move forward professionally. In the end, it is you and your heart that knows where you want to be 5 or 10 years from now. For more information, be sure to check out our other blogs here, and if you want to pursue a career in travel nursing, be sure to contact us here!
Here are my two cents – I don't think anyone wants a bland, repetitive job for the rest of their lives. Instead, I think most people dream of having an empowering role that can make the world a better place. A kind of job that creates a ripple of difference in the grand scheme of life.
Well, if all of the aforementioned things apply to you, you may want to consider travel nursing!
What is Travel Nursing?

I honestly believe that the medical profession is the most demanding yet fulfilling job of all. Imagine devoting years of hard work, studying and taking exams, just to give back to the masses' welfare and wellbeing? This is a career in need of both intellect and heart.
If you want to maximize the reach of your services, you may want to try travel nursing! For starters, travel nursing is the kind of nursing job that allows you to travel around the world and be assigned to a variety of different hospitals, all in need of your expertise. It can give you a wide range of experience in dealing with different people with different health conditions and different needs. You are never assigned to a hospital for too long, so you are always gaining a new perspective on life.
Acquire Experience, Make Impact

Being immersed through an abundance of different cultures on your career path in travel nursing will surely make you adept in treating a multitude of different people in a variety of ways. These experiences will enable you to touch other people's' lives through quality healthcare.
It is undeniable that every patient undergoing therapy or experiencing a high-risk medication has a certain level of fear. However, it can be helpful for them to see nurses, especially from another state or country, doing his or her best in providing the best care possible for them. Touching the lives of the patient and in extension, his or her family, can have a long-lasting effect on their well-being and shape the outcome of your career.
Ultimately, with the right heart partnered with professional expertise, you can be sure to create a wave of genuine change. This is particularly what we need in the trying times the world is facing today. Interested in becoming a full-fledged travel nurse? Contact us here so we can help you!
Every job is difficult. They often require a lot of dedication, passion, and drive. Hard work is needed in order to get the job well done. We find this to often be more true in professions working personally with other individuals.
Alleviating the needs of others can at times be a very hard thing to do. There are many individuals who can make things difficult, especially when they are paying for a certain service or product. Thus, servicing them requires patience and compassion for the client, and even sometimes, blood, sweat and tears.
If you want to be considered a miracle worker, then become a nurse, here's why we think so:
What do they do?
A nurse's job is not just about tending to your needs whenever they visit your hospital bed. A majority of the work that they are trying to accomplish each time they enter the room is updating your hospital records, interpreting your lab results, and keeping track of your medicine and food intake.
Apart from that, they need to exercise an immense amount of patience, since some patients can be tricky. They can be picky about the food or the medicine, rude or emotional due to the side-effects of the drugs, and many more. When something is wrong, they are the ones that are commonly tasked with explaining it to you and to your worried loved ones. After the doctor leaves (in the extreme cases of breaking the news) they are the ones left to pick up the pieces.
True care
Truthfully, most people can choose a profession with the least amount of client interaction, yet, these nurses chose to do the opposite. They deal with the needs of patients, up close and personal, at their weakest and most vulnerable times, in order to provide you with quality healthcare. Not all people have the heart or compassion to do that. Thus, we can say that they have a real affinity for their job and for the patients that they are working with.
Hopefully, more and more young people are inspired by the hard work that these nurses provide every day. In turn, America's youth can then choose to pursue this miracle profession. It is a field always hiring and in great demand and one of the few careers with a feeling of self-worth.
Make your way into the travel nursing profession today! Contact us here so we can help you out!
Health care can be the most difficult job of all. However, it can also be the most rewarding one since you are improving the overall health and happiness of others. This can be a job that requires dedication and compassion that tends to go beyond the walls of the hospital building.
Here are some of the most heartfelt stories of nurses going the distance:
Date night, it is!
A nurse from a hospital in California named Bernadette Steele found that one of her patients was feeling a little bit down. Given the fact that Valentine's Day was approaching, she felt as though this man just needed some sort of romance, fit for the season, to cheer him up.
She, together with the other nurses, planned a simple, yet romantic dinner for the patient. Bringing the romance of the holiday to the comfort of his hospital bed where he was staying. What a good way to spend your Valentine's Day, isn't it?
Against all odds
We all know that we are at the mercy of bad weather. However, this is not true for Kris Johnson, a nurse from a hospital in North Dakota. Once, the snow was so bad that the road conditions made it unfit for driving and thus, many other nurses were unable to attend their shifts. However, Kris knew that the patients were in need of her professional care. Thus, she chose to face the odds and walked for miles in order to be able to tend to her patients.
In duty and in travel
After enduring so much stress from working at her hospital in West Virginia, Hayley Miller chose to travel internationally during her vacation leave. Dreaming of margaritas on the beach, Hayley took flight. Nevertheless, an unexpected event occurred.
During her flight, a pregnant woman suddenly showed signs of labor. With no doctor onboard the plane, she chose to help. Thus, assisting in the delivery of a healthy baby. Her actions prove her to be truly remarkable, and bare witness to the kind of dedication that transcends their work hours.
Are you considering being a travel nurse? Talk to us here! This might be your time to help people anywhere in the world!
Our society is certainly changing at a very fast pace and these changes are evident in everything around us. For example, who would have thought that traveling and nursing can go together? What a lucky time to be alive!
However, travel nurses have realized that this kind of occupation is not an easy ordeal. Several things are needed for a smooth working experience in a foreign land, such as reputable room and board, insurance, and much more. For a travel nurse to find a good deal in this aspect, a qualified nursing agency is a must.
The problem is, is that there are too many agencies around the world a nurse can choose from. Now, what should a travel nurse look for in their prospective choice of travel nursing agency? Let us help.
Company Profile
First and foremost, you should verify the agencies credibility and reputation through their company profile. How long have they been operating? What kind of institutions have they worked with? Does their company have a strong financial situation? You should ask these questions to get a grasp on the kind of agency you are looking to work with. A good reputation can ultimately translate to a great professional relationship.
Great Benefits
Nothing beats a company that offers their employees a wide array of great benefits. This gives said agency a sense of quality service, both to you and the hospital or institution that you will be working in. Just remember to ask about their support representatives, whom you can ask remotely, regarding these benefits. This will help you especially when you are already working abroad.
Board and Lodging
Your experience working abroad can be made worthwhile and less stressful through quality housing and the support that comes with it. Your agency should provide you with many choices regarding accommodation, whether it be a company-provided lodging or a housing allowance, so you can choose your home for yourself. Moreover, their customer support should also be able to provide answers to your queries since abrupt needs might arise such as needs for utilities, repairs, or even new furniture.
Surely, there are many criteria made by travel nurses in which they use to assess a certain agency. Have you made such criteria? Share it with us here!