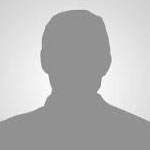 Travel Nurse Q&A with Amanda B.
What do you do in your free time?: I like to go camping with my family or spend time exploring the new area's I am traveling too. Where are you currently traveling?: I am in Bellefontaine, Ohio. I came back home to visit my family after being gone for a year. What's the best part about that area?: I get to stay with my best friend, Amanda and her son. On my days off, I get to go back home…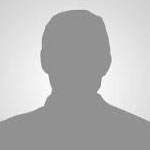 Top 15 Travel Nurse Interview Questions to Ask
The most important thing to remember is to always answer your phone; most Nurse Mangers offer the first qualified candidate they speak to. The interview is usually over the phone and it is a chance for both parties to ask questions. Many of my travelers feel that the below questions have been the most important to them when deciding if the assignment or offer is right for them. You do not need to ask all of these, but at least…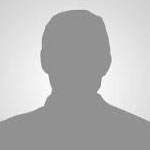 Get the Facts about the Flu
What is the best way to guard against the Flu? – Health experts say that having a flu vaccine is the most effective way to keep from getting the disease. The annual flu vaccine is usually available starting in September, but you can get it anytime during the flu season. Who should get a Flu vaccine? – Everyone age 6 months and older should get a flu vaccine every year. The flu vaccine is changed each year to guard against…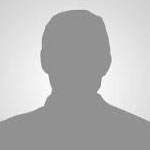 Travel Nurse Phone Interview Tips – How to Nail the 10 Minute Phone Interview
Answering the Phone – SMILE! When you answer the phone and throughout the conversation, smile as much as possible. Believe it or not, even though the manager cannot see your smile, it will come through in your voice. No manager wants a grumpy travel nurse, so stay as happy and upbeat as possible throughout the entire interview. Say the Manager's Name! It's human nature, people like to hear their name. Try to say the manager's name at least three times…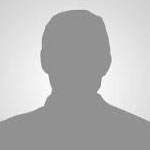 10 Things You Can't Learn in Nursing School
You've graduated nursing school and you are officially starting your new job. You hit the floor running and maybe feeling a little panicked. Suddenly, you feel like nursing school didn't teach you anything at all. In reality, we know this isn't true. Here is a list of ten things nursing school couldn't teach you. 1. Communication. Nurses are a vital link between patients and providers. They must communicate effectively with each other to coordinate patient care. How you communicate information…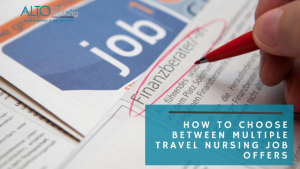 How to Choose Between Multiple Travel Nursing Job Offers
Luckily for nurses, there is always a demand for workers in the medical field worldwide. This means there are more and more opportunities all over the globe that are now in reach. This is especially true for travel nursing, where working in the different parts of the world are in the hands of any wanderlust traveler. Now, how does one weigh the pros and cons of working as a travel nurse? Well, here are some pointers we can give you,…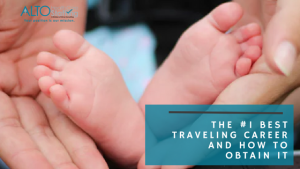 The #1 Best Traveling Career and How to Obtain It
Here are my two cents – I don't think anyone wants a bland, repetitive job for the rest of their lives. Instead, I think most people dream of having an empowering role that can make the world a better place. A kind of job that creates a ripple of difference in the grand scheme of life. Well, if all of the aforementioned things apply to you, you may want to consider travel nursing! What is Travel Nursing? I honestly believe…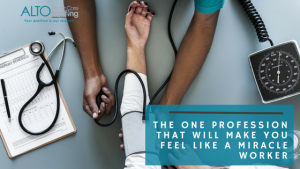 The One Profession That Will Make You Feel Like A Miracle Worker
Every job is difficult. They often require a lot of dedication, passion, and drive. Hard work is needed in order to get the job well done. We find this to often be more true in professions working personally with other individuals. Alleviating the needs of others can at times be a very hard thing to do. There are many individuals who can make things difficult, especially when they are paying for a certain service or product. Thus, servicing them…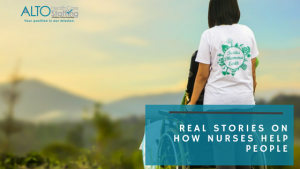 Real Stories on How Nurses Help People
Health care can be the most difficult job of all. However, it can also be the most rewarding one since you are improving the overall health and happiness of others. This can be a job that requires dedication and compassion that tends to go beyond the walls of the hospital building. Here are some of the most heartfelt stories of nurses going the distance: Date night, it is! A nurse from a hospital in California named Bernadette…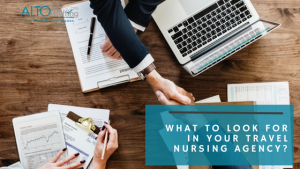 What To Look For In Your Travel Nursing Agency
Our society is certainly changing at a very fast pace and these changes are evident in everything around us. For example, who would have thought that traveling and nursing can go together? What a lucky time to be alive! However, travel nurses have realized that this kind of occupation is not an easy ordeal. Several things are needed for a smooth working experience in a foreign land, such as reputable room and board, insurance, and much more. For a…
Contact Us
Alto Health Care
Open Office Hours:
Monday – Friday: 7:30 AM – 5:00 PM
24/7 on-call
speak to your Staffing Coordinator anytime.
Alto Health Care Staffing, Dayton
One Elizabeth Place #110,
Dayton, OH 45417.
Phone: 937-228-7007
Fax: 937-228-7009