Is Travel Nursing Right For You?
A lot of people are now looking into working as a travel nurse, especially the nurses who are accustomed to more traditional hospital jobs. This begs the question, what are the pros and cons of being a travel nurse, and is it a good fit for you? The Positives Several benefits are offered by travel nursing, both to the nurse and the hospital that the nurse will be working with. For starters, travel nurses can be considered as health…
The Keys to Being a Successful Travel Nurse
Success is a thing that is very hard to gauge or measure, which is true in any line of work. Some consider the technical and logical factors such as preparation, technical skills, and the like as the defining factors, whereas others consider grit, perseverance, and behavior as equally valid factors for success. Considering the profession of travel nurses, how can someone truly be successful in this unique niche within the medical field? Network Some may disagree about this factor,…
Can You be a Travel Nurse and Have Pets?
Here's a fact: pets are adorable and are effective to help relieve the stress of work and daily life. However, a question commonly pops up in the mind of a travel nurse – "Can I bring my pet(s) with me during my travel nursing job?" Well, it's a bit tricky, but the common answer would be, "yes." It all depends on the agency, the housing, and probably the kind of pet you are going to bring. If this is the…
Finding the Perfect Travel Nursing Staffing Agency
A chief concern for travel nurses is having the ability to bring their skills and expertise to many geographical places. As a result, there are many options to choose from when it comes to staffing firms. Not only are they looking to be properly and fairly compensated, but they need to be sure they work with a legitimate business. Going to a new place can be intimidating, but it can be even worse if they are working with an untrustworthy…
How to Avoid Sleep Deprivation: 10 Tips for Travel Nurses
In the field of medicine, many professionals, including travel nurses often undergo all-nighters just to do their work in the hospital or clinic. These hours and duties can affect several of their daily functions and even worse, can even put their patients at risk. As a travel nurse, you know that there are so many things at stake when you're doing your job. Frequent travel can add stress to your mind and body. In order to help you maintain…
5 Things You Should Put on Your Travel Bucket List
Traveling health care providers are professionals who have the most flexible workplace and schedule. Their workload is not necessarily light or easy, but they have the ability to see many different places all year round because of the work they do. It's important to have fun where you are and there should be a balance of work and fun, so here are 5 things that you might want to include in your travel bucket list while working as a traveling…
How to be Successful in your Travel Nurse Interview
Are you currently looking for a nursing job or preparing for an interview? Or maybe you are already a nurse wanting to improve your interview skills? Well, there are a couple of things that you need to learn so you can crush that interview and get your dream job. Preparation for the interview Travel nurses are different since they are only hired to work for a limited amount of time. Thus, employers are looking for certain qualifications for the job,…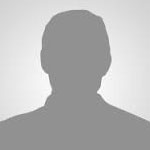 New Year, New Job? Hot to Tell if you are Ready to Take the Leap
Everybody has some thinking to do and some variables to consider before they can truly say that they are ready to take the next big step toward their career. Some of us are pretty nervous to take that step. Sometimes it can be hard to determine if we are actually ready or if we are just feeling pressured because it's the practical thing to do or if friends and family are pushing us. Listed below are some pointers that…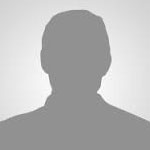 5 Things Recruiters Look for in a Nursing Candidate
Aside from getting ready physically and mentally, it's beneficial to first know what a recruiter looks for. Research and learn more about the details, so you will be able to save yourself some time and energy and not have to go back and forth to the recruiter's office. Just like any other profession, a nursing candidate must fit the requirements before getting hired. You might have heard about a nursing shortage sometime in the past. Surely you are wondering if…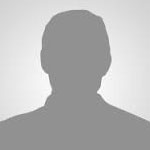 5 Letters of Gratitude Written to Nurses
It's a given that professionals are able to do a good job at whatever their profession may be. It's even better when they are very passionate about what they do. We found some inspiring letters to nurses whose professionalism and passion drove their patients to take out the time to express their gratitude. "It was a difficult time for us all, but it put my mind at rest knowing that she was in such capable and professional hands. Mum even…
Contact Us
Alto Health Care
Open Office Hours:
Monday – Friday: 7:30 AM – 5:00 PM
24/7 on-call
speak to your Staffing Coordinator anytime.
Alto Health Care Staffing, Dayton
One Elizabeth Place #110,
Dayton, OH 45417.
Phone: 937-228-7007
Fax: 937-228-7009