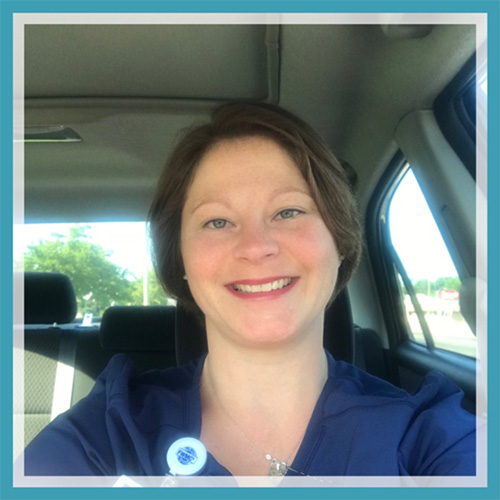 What do you do in your free time?: I like to go camping with my family or spend time exploring the new area's I am traveling too.
Where are you currently traveling?: I am in Bellefontaine, Ohio. I came back home to visit my family after being gone for a year.
What's the best part about that area?: I get to stay with my best friend, Amanda and her son. On my days off, I get to go back home to Monroe, Ohio to see my parents.
Why did you choose travel nursing?: After 15 years at the same job, I felt like I was going nowhere. Since I am not married and I don't have any children; I decided now was the time to travel!
What's your favorite thing about travel nursing?: Seeing the different ways healthcare is provided. You see the same issues in different states and you get to learn the different ways of treating those issues.
Tell us about your favorite travel experience: Probably Hawaii. Not only did I get to see all of the islands, but my parents were able to come out and visit! I made new friends that I still talk to now that I am back in the states.
Do you have any advice for other travelers?: Keep an open mind and never burn any bridges. You never know where you may want to take a staffing position.
How is your experience working with Alto?: Ellen has been a friend of mine for years, so working with her is always fun. I instantly felt like family, this company will always have a special place in my heart. Oh and The Christmas party always has a real Santa!
We are so glad you joined the Alto Team, Amanda!!!